Housing Advocacy
Join us in promoting affordable homebuilding and championing affordable homeownership in San Francisco, San Mateo and Marin counties.
Advocacy at Habitat Greater San Francisco
Across the country and throughout the Bay Area we are coming together to fight the effects of the coronavirus pandemic and work to mitigate its enormous economic impact. At Habitat for Humanity Greater San Francisco we are all too aware of the precarious housing situation faced by many of our region's working families. It is inevitable, without drastic action, that this position will rapidly worsen and that many will face the irrecoverable consequences of eviction, repossession, and displacement. We are working with federal, state and local authorities to address this threat.
Learn more about our housing advocacy on this page and see how we promote affordable homebuilding and champion affordable homeownership in San Francisco, San Mateo, and Marin.
Protect Teacher Housing in Menlo Park
This election season we invite you to VOTE 'NO' on MEASURE V – and reject an attempt to put up even more barriers to affordable housing for our teachers and other essential workers.
We were pleased to co-author the official rebuttal argument in the voter information pamphlet and look forward to working with a host of local affordable housing advocates in the campaign against this measure.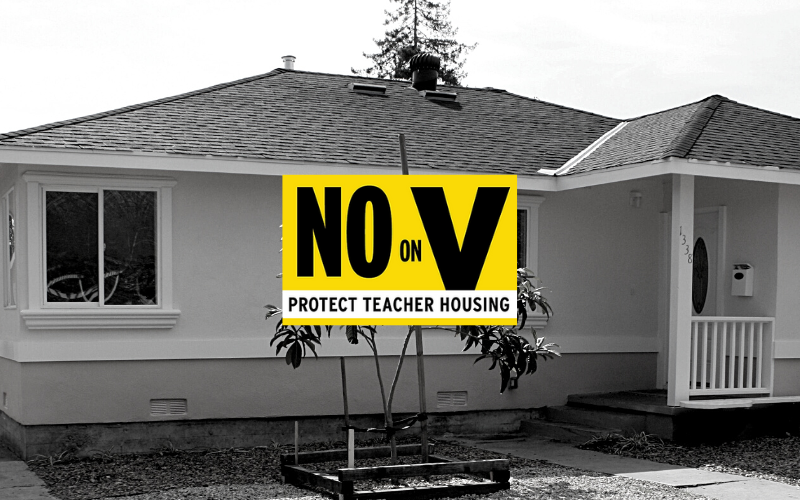 AFFORDABLE HOMES NOW
This November, San Franciscans can boost affordable homebuilding by voting to cut the red tape that ties up residential construction projects in the city.
Proposition D ("Affordable Homes Now") is backed by Habitat Greater San Francisco and a who's who of pro-housing supporters, led by SF Mayor London Breed and SF State Senator Scott Wiener.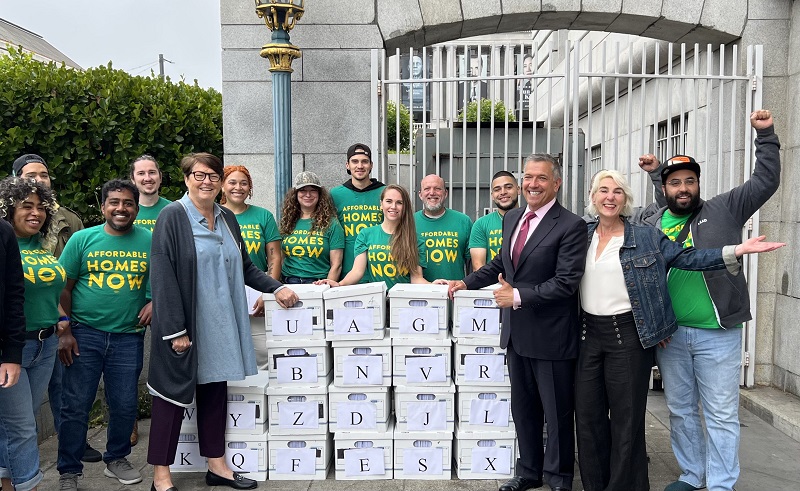 advocating in sacramento
The California Environmental Quality Act (or CEQA) was originally intended to protect our state's incredible natural beauty. New legislation introduced at the state capitol this session aims to limit the unjustified use of such environmental laws to stop affordable homebuilding.

The bipartisan bill would give California judges the flexibility to require litigants to post a bond in an amount reflecting the risk to the affordable housing project being challenged.
"AB2445 could level the playing field and help ensure only serious threats to our environment are brought forward and would likely deter and discourage the most frivolous lawsuits."

Maureen Sedonaen, CEO
Virtual Lobbying
Habitat collegues from across the nation joined together for an affordable home building and home ownership Washington D.C. lobbying blitz.
Legislative Agenda
Read more about major housing bills as state legislature enters pivotal early summer period.
Vote 'No' on Y
Habitat is asking residents to vote to end unfair restrictions on housing.
Protecting Builders
We urged the Judicial Council to revise legal rules that stop new construction during COVID-19.
Balboa Reservoir
A project with hundreds of affordable homes has been approved in San Francisco.
Public Affairs Team
Anthony Singer
Senior Director of Communications and Public Affairs
Anthony is Senior Director of Communications and Public Affairs for Habitat for Humanity Greater San Francisco. He brings two decades of public relations and government affairs experience gained across sectors both in-house and agency-side (Ogilvy PR New York, Porter Novelli PR Brussels). He has worked throughout Europe and the United States for a range of leading commercial and nonprofit organizations. He holds an MA in Politics from the University of Aberdeen, Scotland and an MBA from Henley Business School, England. Get in touch with Anthony at ASinger@HabitatGSF.org